Overview
We are analysing your feedback
Visit this page again soon for the outcomes to this public consultation.
Public Consultation on the Exposure Draft
On 30 November 2022 the Hon. Mark Butler MP Minister for Health and Aged Care announced tobacco reforms. These reforms bring together current legislation and introduce new measures to reduce tobacco prevalence. The Australian Government is now consulting on the exposure draft legislation for these reforms.
The Consultation period opened on Wednesday 31 May 2023 and closed on Friday 14 July 2023.
The exposure draft package included the:
Public Health (Tobacco and Other Products) Bill 2023;

Public Health (Tobacco and Other Products) Regulations 2023;

Public Health (Tobacco and Other Products) Consequential and Transitional Bill 2023;

Public Health (Tobacco and Other Products) Consequential and Transitional Regulations 2023; and

Consultation paper which provides an explanation of the key provisions of the exposure draft.
The reforms represent a renewed focus on improving public health by discouraging smoking and the use of tobacco or e-cigarette products. 
The tobacco regulatory reforms and non-regulatory measures implemented by all Australian Governments have contributed to Australia's smoking prevalence being amongst the lowest in the world. However, tobacco use remains the leading cause of preventable death and disability in Australia and is estimated to kill over 20,000 Australians each year.
There is more that can be done to further reduce the preventable death and disability caused by tobacco use. Reforms to the current tobacco framework are needed to effectively respond to changes in the market and products which influence consumer behaviour and seek to undermine existing tobacco control measures. Reforms are also necessary to ensure Australia meets its ongoing obligations under the World Health Organization (WHO) Framework Convention on Tobacco Control (FCTC).
These reforms seek to regulate advertising and promotion of e-cigarettes but they do not address the broader regulation of e-cigarette availability and supply, which will be considered separately. The Government has committed to introduce new controls on e-cigarette importation, contents and packaging and will work with states and territories to address the black market for e‑cigarettes.
Please note that the contents of the exposure draft will not necessarily reflect the scope of a final Bill that the Government introduces to the Parliament following this consultation process.
The contents of the proposed Regulations in relation to graphic health warnings, health promotion inserts, and additional features to appear on tobacco products will be separately consulted on at a later date.
Why your views matter
The purpose of this consultation was to seek stakeholder and community views to inform Government decision making.
Your Privacy
All submissions and the names of persons or organisations that make a submission will be treated as public, and may be published on the Department's website, unless you request that your submission be kept confidential, or if we consider (for any reason) that it should not be made public. Any submission provided on a confidential basis remains subject to the Freedom of Information Act 1982.
As part of making your submission, we will ask you to review and accept a Privacy Notice.
Find out more about how our department handles your personal information by visiting our Privacy Policy.
Contact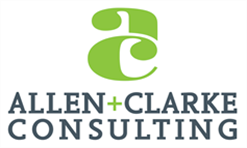 Contact the team at Allen and Clarke Consulting about the current consultation.